The Quantum Astrologer's Handbook
The Quantum Astrologer's Handbook resurrects from the vaults of neglect the polymath Jerome Cardano, a Milanese of the sixteenth century. Who is he? A gambler and blasphemer, inventor and chancer, plagued by demons and anxieties, astrologer to kings, emperors and popes. This stubborn and unworldly man was the son of a lawyer and a brothel keeper, but also a gifted physician and the unacknowledged discoverer of the mathematical foundations of quantum physics. The book is part biography, part magical realist discussion of modern scientific ideas.

'Entertaining, informative, and highly original' Ian Stewart

Science(ish)
The Peculiar Science Behind The Movies

Can we resurrect dinosaurs,
Jurassic Park
-style? Are we living in
The Matrix
's digital simulation? Do aliens with acid blood exist somewhere in the universe? Will we ever go back and visit 1955? And just why were the original
Planet of the Apes
movies so terrible?
In
Science(ish)
, Rick Edwards and Dr Michael Brooks confront all the questions that your favourite movies provoke. Inspired by their award-winning podcast, this book dedicates each chapter to a different sci-fi classic, and wittily explores the fascinating issues that arise.
Covering movies from
28 Days Later
to
Ex Machina
, this is a joyous ride through astrophysics, neuroscience, psychology, botany, artificial intelligence, evolution, and plenty more subjects you've always wanted to grasp.
www.amazon.co.uk/Science-ish-Peculiar-Behind-Movies/dp/1786492210
---
At the Edge of Uncertainty

11 Discoveries Taking Science by Surprise
'The edgy edge of scientific investigation presented with verve'
- Kirkus Reviews



'Fun and fascinating'
- David Aaronovitch, The Times




---

The atom. The Big Bang. DNA. Natural selection. All ideas that have revolutionised science – and that were dismissed out of hand when they first appeared. The surprises haven't stopped: here, Michael Brooks investigates the new wave of unexpected insights that are shaping the future of scientific discovery.

Through eleven radical new perspectives Brooks takes us to the extreme frontiers of what we understand about the world. He journeys from the observations that might rewrite our history of the universe, through the novel biology behind our will to live, and on to the physiological root of consciousness. Along the way, he looks at how Buddhist Monks entered fMRI scanners to help prove that time is an illusion, how human-animal 'chimeras' could help treat everything from HIV to Parkinson's, and how gender became a life-or-death issue in medical research.

These adventures at the edge of uncertainty are rarely comfortable. Today, more than ever, our unshakeable truths have been shaken apart, often leaving us with more questions than answers. But with such an exhilarating and fascinating scientific landscape opening up, it's well worth the ride.
---
Free Radicals
The Secret Anarchy of Science

(UK paperback published as The Secret Anarchy of Science June 2012)
---
'Entertaining...an exuberant tour through the world of scientists behaving badly'

New York Times

'Capers through the exploits of scores of brilliant and often ruthless rogues - some living, many long dead - who have won Nobel prizes or otherwise pushed science forward. Some of its biggest names turn out to be the dirtiest players'


Financial Times



'Wants to strip the white lab coat off scientists and expose the hairy humanity beneath ... celebrates a rough side of science, and does so entertainingly'


Sunday Times



'Colourful ... fascinating and serious demonstration of how human foibles and creativity are inseparable, and how this fact is not so dangerous after all'
Steven Poole,

Guardian




'Free Radicals reminds readers that scientific advances...require creativity and vision."

'A call to arms ... Not some idealistic crusade; it has important implications'
Alok Jha,

BBC Focus



'A salutary reminder that scientists are as human and fallible as anyone else'
Steve Jones,

Daily Telegraph



'Free Radicals is brash, freewheeling'


Independent





13 Things That Don't Make Sense
The Most Intriguing Scientific Mysteries of our Times

'Entertaining ... engagingly written ... a worthwhile read for budding explorers of new worlds' Jon Turney,

Independent



'Odd data clusters are crime scenes, over which Brooks combs with the reassuring casualness of an expert ... to provide riveting cliffhangers of scientific detection ... admirable' Steven Poole,

Guardian



'Entertaining and often provocative ... This elegantly written, meticulously researched and thought-provoking book provides a window into how science actually works, and is sure to spur intense debate.'
Jennifer Ouellette,

New Scientist



'Buy yourself a copy, and prepare yourself to be entertained and challenged in equal measure' Robert Matthews,

BBC Focus



'Brooks expertly works his way through ... hotly debated quandaries in a smooth, engaging writing style reminiscent of Carl Sagan or Stephen Jay Gould ... every mystery is brought to life in vivid detail, and wit and humour are sprinkled throughout' Anahad O'Connor,

New York Times



'Brooks is an exemplary science writer...Reading it will make you feel clever.'
William Leith,

Daily Telegraph



'Like Indiana Jones in a lab coat, Brooks throws himself energetically into the search and comes back with first-hand news from the wild frontiers of weird science.'
Iain Finlayson,

Saga





The Big Questions: Physics

'Brooks is as comfortable citing poets and philosophers as he is namechecking atom geeks, and his racy narrative effectively belies the stereotype of science as a stately progression from evidence to certainties.

'

The Guardian

'There is something appealingly childlike in author Michael Brooks' willingness to tackle some of the deepest questions in physics, and in the sense of wonder that pervades this primer of curiosity.

'

Physics World


Entanglement

| | |
| --- | --- |
| | Nathaniel Virgo is a London based journalist who has recently been asked to cover the science beat by his editor at the Herald. Rather reluctantly, he attends a Quantum conference in Baltimore and is given a disk by a scientist he doesn't know. On his return to London he discovers that the man who gave him the disk has died. As Virgo investigates the story, he discovers that the Quantum computer - a computer that can break any code in the world in the matter of seconds - might not only exist, but may be in danger in falling into criminal hands. And Virgo is the one who holds the keys to the kingdom with his encrypted disk as he uncovers a trail of corruption that leads all the way to halls of American power. |
Powered by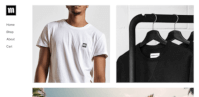 Create your own unique website with customizable templates.