​My writing has appeared in the Guardian, the Independent, the Observer, the Times Higher Education, the Philadelphia Inquirer and many other newspapers and magazines. My speaking experience includes a sell-out talk at the Hay Festival and appearances at the Edinburgh Festival, the Sunday Times Festival of Education and The Times Cheltenham Science Festival. I have lectured at New York University (to the Masters in Science Journalism students), the American Museum of Natural History, Cambridge University, Kansas State University and the Singapore Science Centre, as well as a number of science festivals.

I have given invited TEDx talks and carried out science journalism training for the British Council. I have made several appearances on BBC2's Newsnight and Radio 4's Today Programme, as well as on Channel 4, More 4, Radio 2, Radio 3 and Radio 5 Live. I have a hands-on approach to my craft: I was the first person to be taken down by a taser gun in the UK, and in 2010, I formed my own political party and stood in the General Election. Saga Magazine once dubbed me 'Indiana Jones in a labcoat'.
Powered by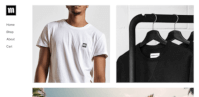 Create your own unique website with customizable templates.